Hello friends,
We're only five weeks away from the launch of Ellipsis, meaning it's time to share some new content with you:
Changelog
Introducing the 5th chapter, including 20 new levels and a new theme
Take a first look at some of the new levels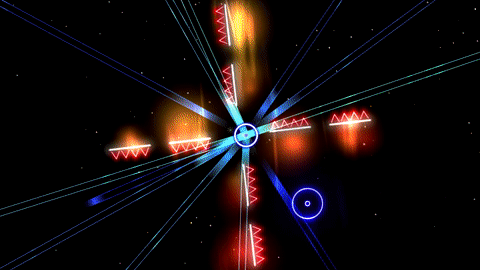 Various improvements to the menu (based on user feedback)
Improved mouse controls (Left button doesn't toggle the player anymore, Right button to pause / leave)
Various graphics improvements, including new high-end visuals
Various bugfixes
Added option to delete saves
A launcher! Added different resolution and graphics options to the launcher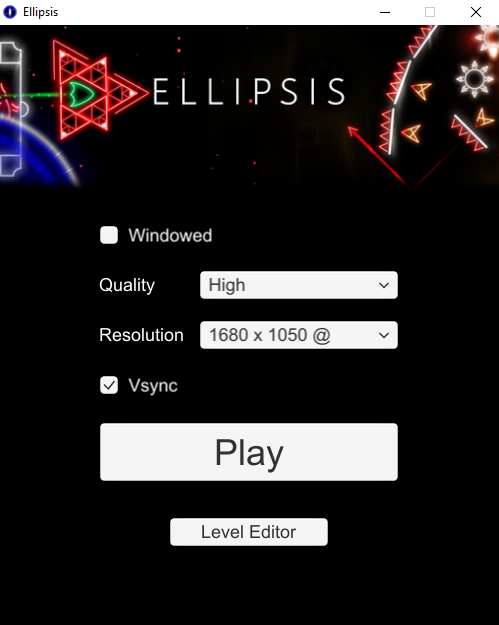 Pre-Beta testing
Before pushing an update to you, our beta testers, we do some internal testing to make sure the new update doesn't have any negative impact on your play session. We'd like to invite some of our superfans to join our internal pre-beta testing process. This entails getting access to new content earlier and receiving updates on a more frequent basis. Sounds interesting? Just reply to this post and we'll get in touch!
Feedback
This weeks update is focused on the feedback you've sent us over the past month! Please continue to reach out with criticism and reception and help us make Ellipsis an even better experience. You can do so by either posting to our Steam discussion forum or send us an email at feedback@salmi.de. Let's keep the feedback coming!
Our next update will focus on improving the level editor. We'll have more to share within the next week. So get started on your levels!
Cheers, Salmi Games